[TnT] Francuska Ekipa organizuje międzynarodowe spotkania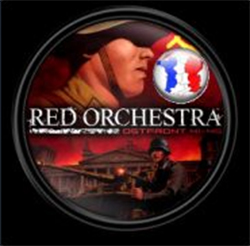 Zostaliśmy poproszeni o zapoznanie Was z tą prężnie działającą ekipą organizującą mecze / spotkania RO w międzynarodowym zestawieniu graczy. Jak się okazuje nie tylko klan-klan ale również zestawienia "narodowościowe", gdzie przynależność (lub jej brak) do klanu jest nieistotna. Parokrotnie byłem proszony na Steam chacie o zorganizowanie 10-15 polskich graczy w celu wystawienia polskiej drużyny w jakimś międzynarodowym meczu. Oczywiście zebranie pewnych ludzi na taki "iwent" ociera się w dzisiejszych czasach o cud, żeby nie przypominać "spotkań" RO.PL vs …  także za każdym razem słyszeli odmowę, ale widać ich to nie zraża i próbują dalej. Skapitulowałem i obiecałem że "nagłośnię" ich działania co właśnie robię. Wszyscy zainteresowani mile widziani, zarówno na "ustawkach", jak i w luźnej rozgrywce (niewiadomo dlaczego zależy im na polskich graczach na ich serwerze, oczywiście poczesali z włosem że jesteśmy jedni z najlepszych ;)), także zapisujcie się na spotkania, lub grajcie "na luzie".
Linki:
Na wszelki wypadek, żeby już nie truli abym powtórzył tę "promocję" (akurat, zapewne to ich zniechęci) wrzuciłem "przycisk" – link do ich strony w prawej kolumnie odnośników w sekcji "partnerzy".
Skomentuj wiadomość w
temacie na naszym forum
!